Purofirst Fire & Water Restoration
Purofirst is a highly trusted name you can depend on for quick response during your fire or water emergency. Purofirst is a full-service restoration company providing services for water damage and repair and renovation of fire damaged properties. Our restoration company is one of a kind as we pride ourselves in being one of the largest franchises in the PuroSystems business. Purofirst is centrally located in Victorville, CA. Our team of professionals is duly certified with the IICRC and they are continuously attending education classes on the latest innovations in the restoration industry.

Helping Families and Businesses Since 1976
For more than 20 years Purofirst franchisees have helped families and businesses overcome the devastating setbacks caused by water, mold, fire, flood and wind damage. Our business is giving people back their homes, getting them back in business, and putting the disaster behind them as quickly as possible.
This allows the home or business owner the opportunity to have a single, reliable company handle their loss from start to finish. As a licensed general contractor since 1976 we are capable of accurately estimating a loss and repairing any damage that has been caused. We pride ourselves in taking the less intrusive means of making the repairs as to minimize both cost and inconvenience to the homeowner, or business owner.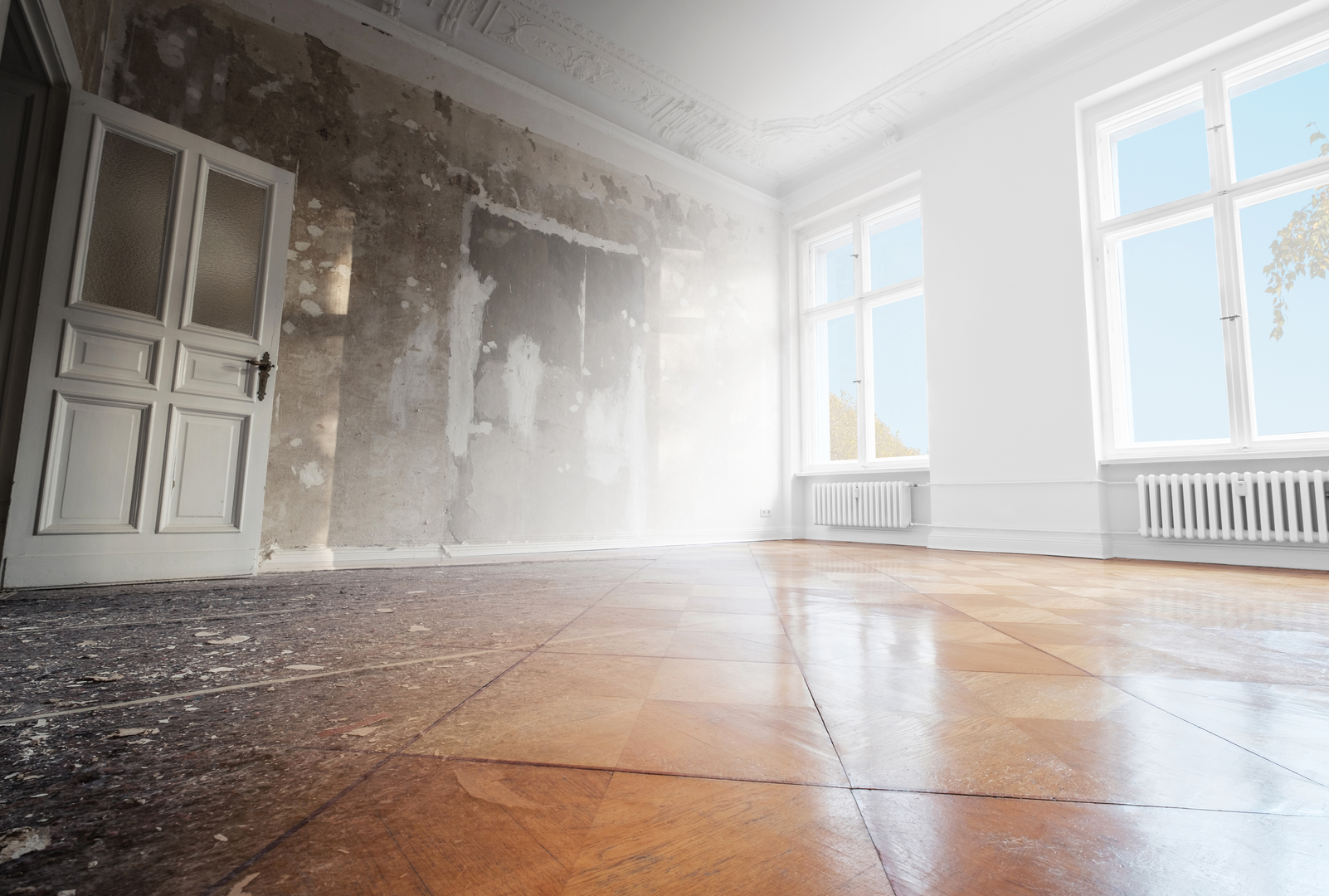 Full Service, Quality
Advantages
When you choose Purofirst Fire and Water Restoration you receive an economically sound, professional service, quality workmanship and customer satisfaction guaranteed. Purofirst makes every attempt to restore the structure and its contents to its pre-loss condition and replace only as a last resort.
Customer Advantages
Upon receiving customer authorization Purofirst Fire and Water Restoration:
• Completes emergency services necessary to mitigate the loss.
• Responds to emergencies within one to two hours.
• Completes all work quickly, efficiently and with as little inconvenience to the customer as possible.
• Briefs the customer and provides continuous follow-up.
• Communicates with the insurance company representative.
• Completes each job to the customer's satisfaction.
• Provides complete job documentation and verification through a Certificate of Satisfaction and a Certificate of Guarantee. A written guarantee for materials and workmanship is provided by Purofirst Fire and Water Restoration.
Purofirst Fire and Water Restoration pledges to use the most current state-of-the-art methods and procedures to complete efficient and effective restoration or reconstruction in a timely manner, and with as little disruption as possible.
Insurance Company Advantages
"Helping Insurance professionals improve customer retention and reduce loss ratio."
At Purofirst Fire and Water Restoration we understand the insurance industry's needs, qualifications and requirements. As a SINGLE SOURCE PROVIDER for property casualty restoration and reconstruction, we can proficiently meet your criteria by offering:
• Fair pricing and top-rated service.
• Complete pricing by area, utilizing a computerized, " unit cost" estimating system.(Xactimate)
• Customer sensitivity.
• 24 hour-hour emergency service.
• A customer-service hotline.
• Complete, accurate and itemized estimates within 24 to 48 hours.
• Photos of damaged property.
• A specialty – testing lab.
• Quality, guaranteed workmanship.
• Job completion verification and documentation.
• Honesty and integrity.
• Reputation for quality.
• Training and education.
• Regional corporate support.
Purosystems has a strict code of qualifications and requirements that must be met by all offices. This has resulted in Purofirst /Puroclean offices located throughout the country.
Each Purofirst/Puroclean office is:
• Licensed, where required.
• Insured.
• Financially stable.
• Required to maintain a good reputation in the community.
• Required to complete each job to the customer's entire satisfaction
• Independently owned and operated.
Purofirst offices use specifically designed methods and state-of-the-art procedures to satisfy all requirements for the successful completion of a loss. Specially trained technicians begin by preparing fast, accurate and itemized estimates, free of charge, with no obligation to an insurer or customer.
Purofirst never includes items that are not part of the loss.
Purofirst always agrees with the agent or adjuster on the price and the scope of the estimate when dealing with a covered loss, before initiating work, other than the emergency work required to mitigate the loss.
Purofirst always provides fast, accurate, and itemized estimates within 24-48 hours. (Excluding fire losses)

Address
12520 Business Center Dr. Ste F
Victorville, CA 92395
Phone
(760) 245-5545
(800) 200-9111
Address
12520 Business Center Dr. Ste F
Victorville, CA 92395
Phone
(760) 245-5545
(800) 200-9111