Purofirst Fire and Water Restoration takes great pride in being a full restoration company.  Upon receiving your call Purofirst will have help to you within two hours.  We at Purofirst are able to take your fire loss from emergency services to completing all of the repairs to your home or business, to cleaning and restoring your personal belongings.  Purofirst is a general contractor specializing in insurance claim losses since October 1993.  The CEO of Purofirst Fire and Water Restoration has been a general contractor since 1976.
24 Hour Emergency Response
Onsite in 1-2 Hours
Insurance Company Approved
Certified, Uniformed, Full-Time Employees
• Water Extraction
• Board up (secure structure)
• Roof Tarp
• One week of clothing for each family member – Cleaned and deodorized and returned within 72 hours. (Dry cleaned clothing returned as soon as possible)
• Content Cleaning and smoke odor removed
• Pack Out and storage of contents
• Structure Repair/Rebuild
• Smoke Odor Removal – Contents and Structure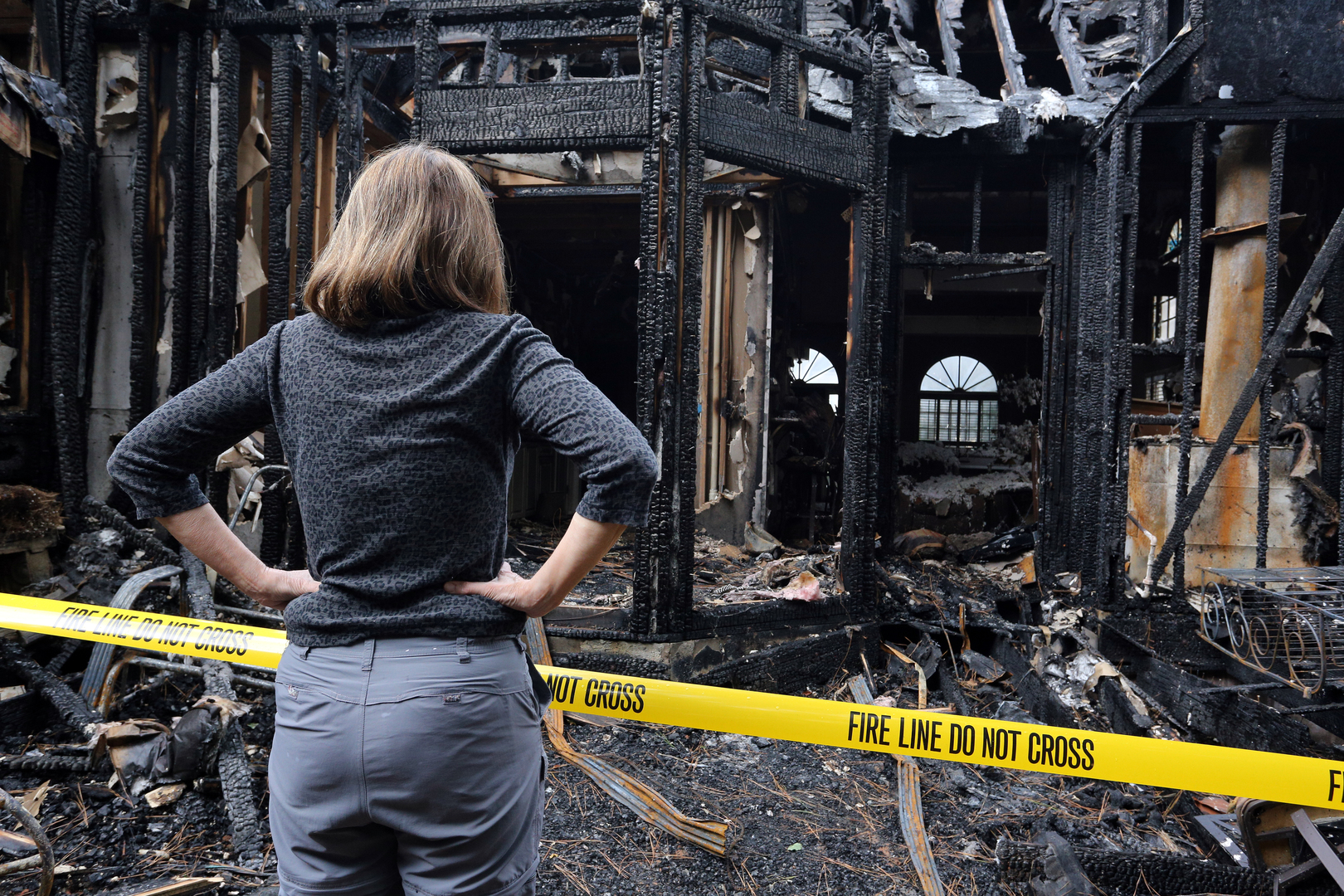 Experiences in Fire Restoration
We understand the effects of heat, smoke, and residue which are caused by smoke, fire, and other forms of incomplete combustion. Our team of highly competent technicians can assess and evaluate smoke damage from fire damage and can pursue prompt responses to mitigate the loss. Cleaning immediately saves many items from having to be removed and replaced. Deodorization procedures after the damage should be under way to provide a remedy to airborne contamination. Smoke damaged properties are restored using cutting edge technology and techniques.
Thorough
Purofirst's team removes smoke odor and soot, providing relief from airborne contamination, thoroughly cleans and damaged area, or restores when necessary. Special processes, cleaning compounds, and state-of-the-art techniques saves many items rather than replacing them. By beginning mitigation as soon as possible we will, salvage most metals, fixtures and other household belongings.
Responsive team and excellent service
Addressing your emergency right away can prove to be cost-effective because delaying would mean incurring more costs and added property damage. Allow us to remedy that emergency by calling our 24 Hour Emergency Response at (760) 245-5545 or (800) 200-9111.
Address
12520 Business Center Dr. Ste F
Victorville, CA 92395
Phone
(760) 245-5545
(800) 200-9111
Address
12520 Business Center Dr. Ste F
Victorville, CA 92395
Phone
(760) 245-5545
(800) 200-9111